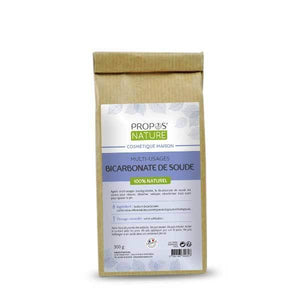 Sodium Bicarbonate (also called Baking Soda) is a multi-purpose natural ingredient that is used both to adjust the pH of cosmetics and as a recognized whitening active ingredient for toothpastes.
Renowned for scouring, stain removing, deodorizing, cleaning… baking soda is traditionally used in natural deodorants, effervescent bath bombs or in ecological and natural household products.
It is 100% biodegradable, odorless and non-toxic. Used in powder or paste, its uses are limitless.